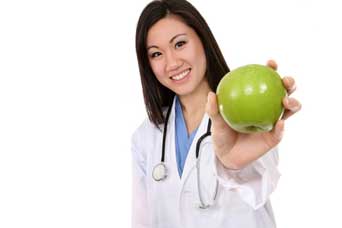 Program Details
(
Back to Programs
)
Registered Dietitians are licensed health care professionals, uniquely trained to advise patients on food choices to best suit their individual needs.
Registered Dietitians at Summerville Family Health Team provide individualized nutrition counseling as well as group education on various health topics. Please note you must be a patient rostered with Summerville and have a referral to access these services.
Examples of situations suitable for referral include:
Weight management, including weight loss and weight gain
Gastrointestinal problems such as Celiac, Crohn's, Ulcerative Colitis, Irritable Bowel Syndrome, Acid Reflux and Diverticulitis
Heart Disease including high cholesterol and hypertension management
Food Sensitivities or Allergies
Pediatric nutrition concerns such as growth and selective/picky eating
Cancer
Diabetes and Hypoglycemia
Vegetarian diets and nutritional adequacy
Programs: Our Registered Dietitians are involved with many of our free group programs at Summerville. Please see the programs section for the most updated list.